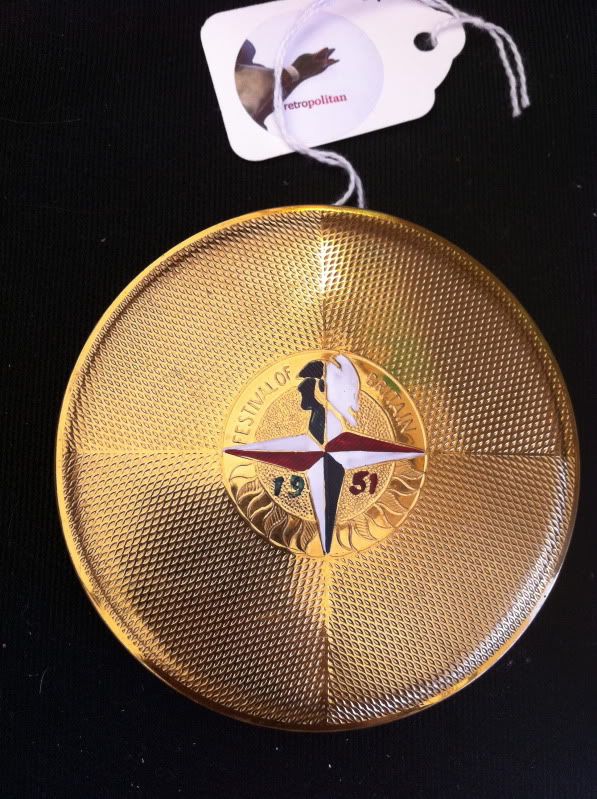 This week, finally, was
Vintage at Southbank
...
Last year
Madeleine and I had a brilliant time at
Goodwood
so were anxiously awaiting this years event... when we found out it was at Southbank in London there were definately mixed reactions, and after checking all the information out as the event got nearer and nearer we were still no wiser as to how it would pan out and which events were actually on which days.
So as a result we didn't buy tickets, I had pretty much decided not to go at all as the free bits only really included an outside fair... but a surprise free weekend and some of my best friends in town meant that I actually ended up going both days - but still only to the free bits.
The weather was gorgeous and inside the tents was very hot.. trying items on was more a test of trying not to sweat or smudge lipstick! I heard that inside the Royal festival hall paying customers were also sweltering so I was glad to be outside.
The market was packed on both days ( i was rather anxiously trying to make sure no-one stood on my broken toe!) but there was a huge selection of stalls and a great mix between interiors, womenswear, menswear and era's.
The Chap olympiad
was also free in the adjourning field, meaning that the two best bits from Goodwood last year could still be enjoyed.
It was strange being open to everyone though and there were a lot of passers through and tourists.. on Saturday I wore a vintage dress, but a 70s one and didn't do my hair or make up at all.. not knowing what to expect I didn't want to look ridiculously out of place. What was so lovely about last year was that it was like another world, where you could dress however you liked without people staring. at Southbank however, there was quite a divide between the 'vintage' and 'non vintage' customers, and it often felt a bit on show. Having said that on sunday, when I made slightly more effort we were given free drinks at ping pong... maybe being gawked at isn't so bad all the time.
I would have liked to go into the Paying bits, and seen the torch club again, but I just didn't feel that the ticket price was justified by what was on offer... I'm eagerly waiting reviews from people who went inside.
Overall whilst it was nice for Vintage to tie in with the
Festival of Britain
celebrations I do really hope it is a proper weekend away somewhere next year. This year was definately just too much of a packed fair.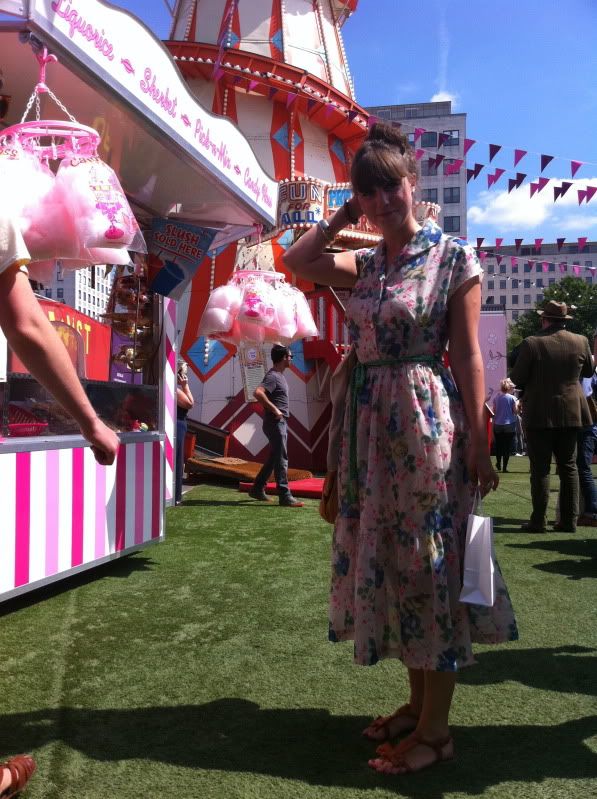 Saturday's outfit...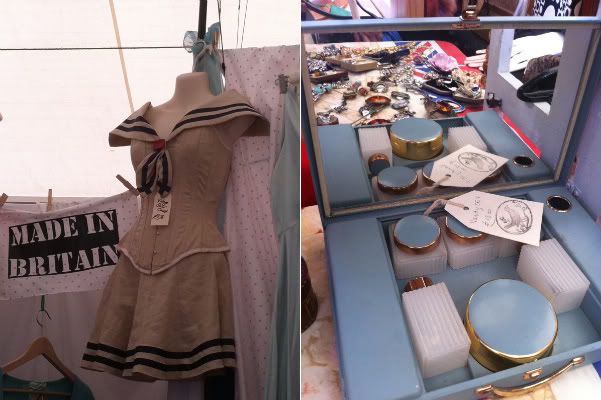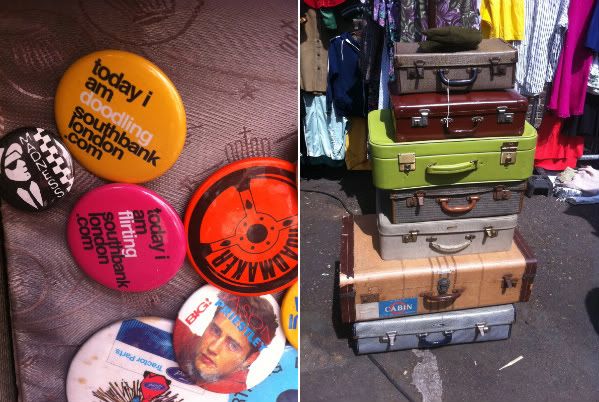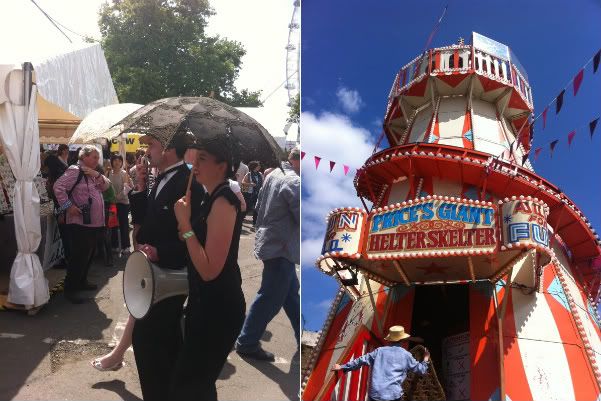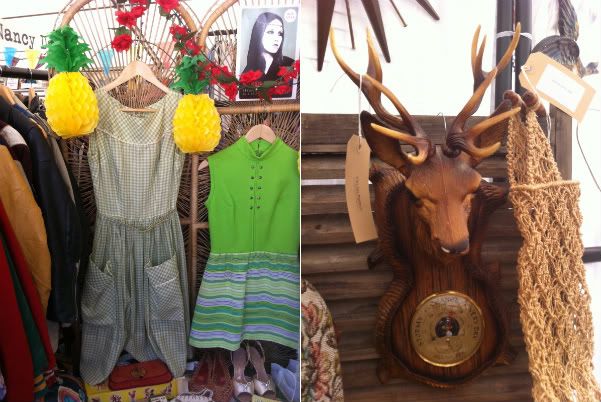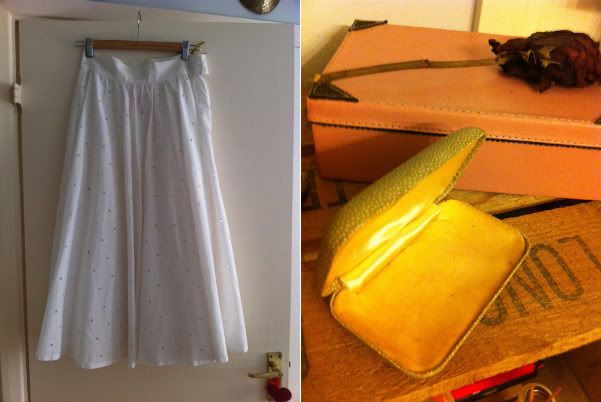 Saturday's purchases.... x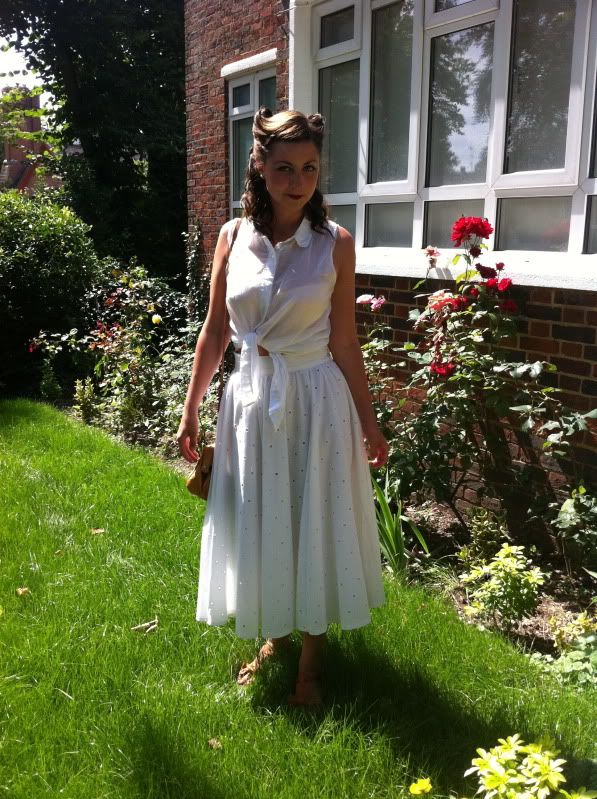 Sundays outfit... (ahem, yes! the skirt I bought on saturday!)
free cocktails in ping pong!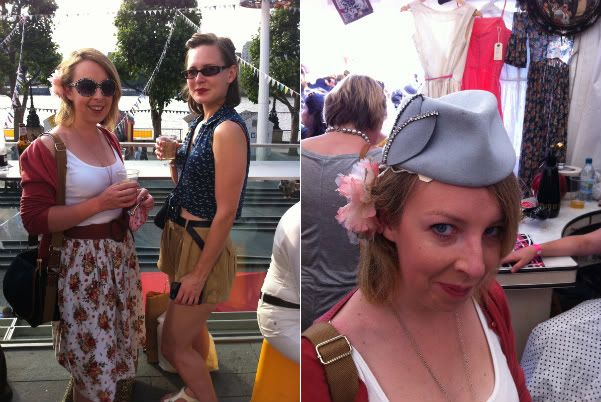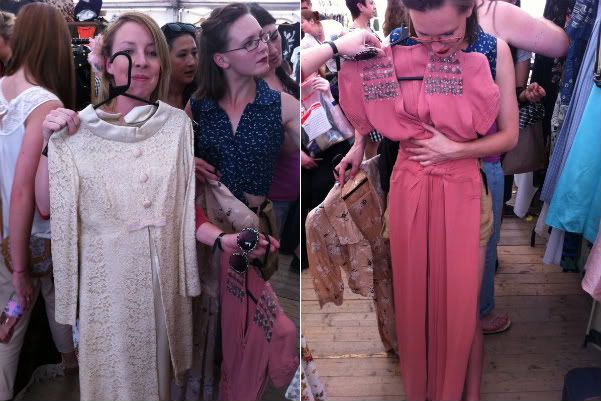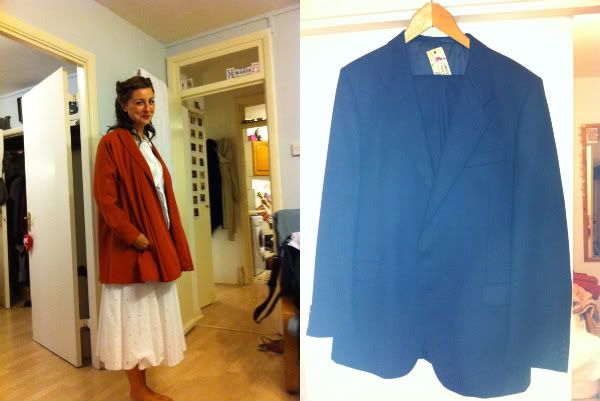 Sunday's purchases x