So last weekend for my birthday Sam surprised me with a trip to SouthSide festival in Germany.. the biggest surprise though turned out to be what we were travelling and staying in!.. not a tent oh no!!.. but this!....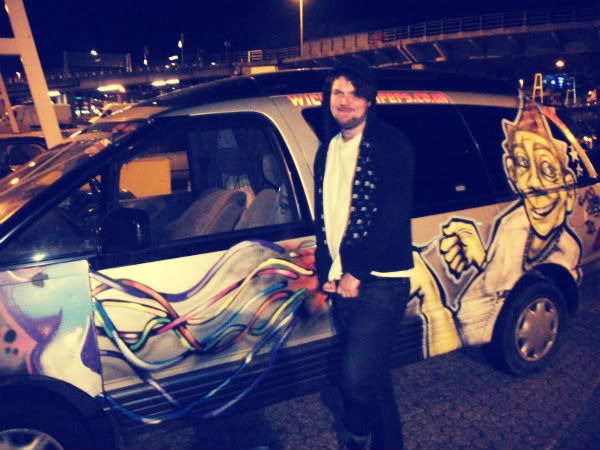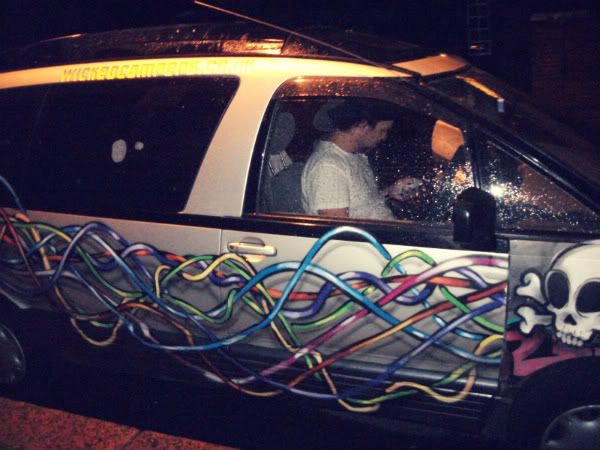 despite my initial astonishment it turned out to be the best thing about the weekend as it literally didn't stop raining!.. hence why i have no photo's from outside as I didn't want to ruin my camera!...
we'd stopped off at a french supermarket and stocked up on wine, bread and cheese and the weekend turned into a romantic cosy campervaning trip with candles and champagne rather than the usual music festival!...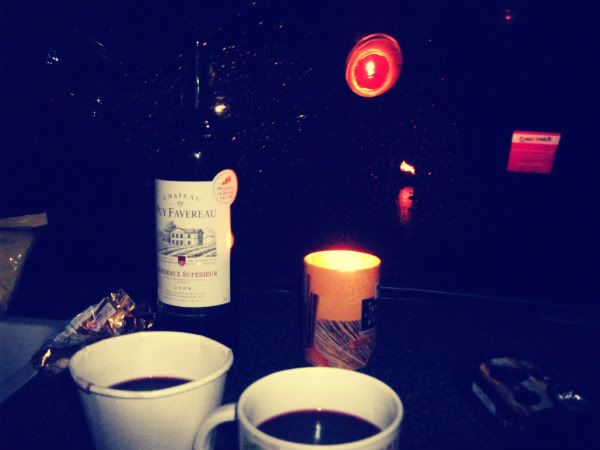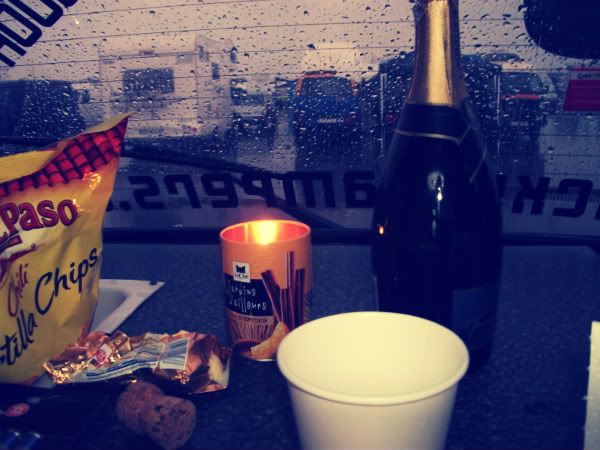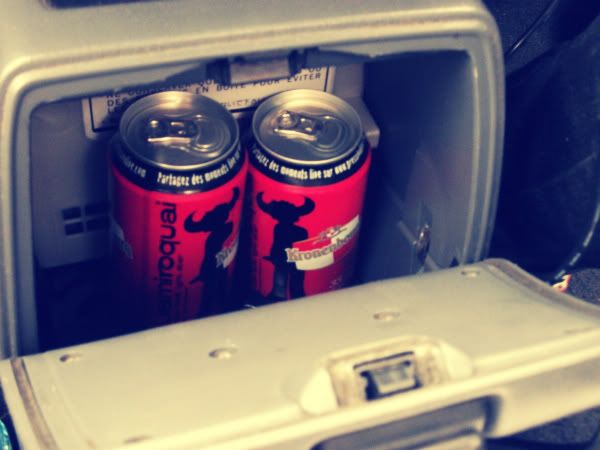 Although we did venture into the mud for a few!... Foo Fighters and Incubus were great, as were friendly fires and the sounds :)
but, on the way home our van saviour broke down!.. right on a huge motorway!.... after all sorts of hire company and recovery company details and a change of tyre we had to flag someone down on the motorway for a jump start! - i'm not sure i've ever been as happy as when someone pulled over!!