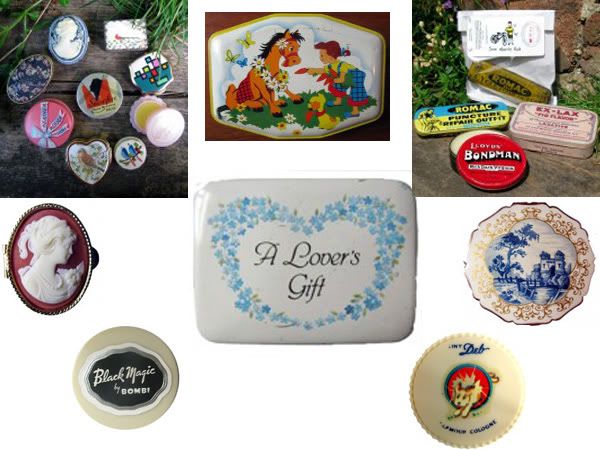 Whilst wandering through Liberty's the other day I noticed a big pile of cute little vintage tin's in a bowl... surprised that liberty's had started selling vintage i went over to inspect them only to find out that they all had lipgloss in! - so cute!
Andrea Garland
recycles the old pots and fills with yummy new lipgloss which is also 100% natural.
Every tin is obviously unique and you can get refills once you have run out! - the perfect green beauty product!